Bitcoin Mining Update: Stocks Cool Off, Miners Prepare for Halving with Exchange Transfers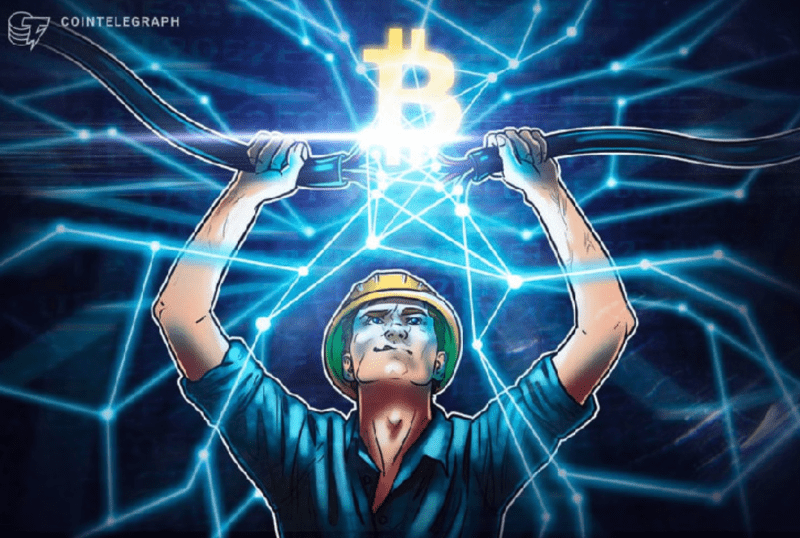 In July 2023, Bitcoin (BTC) mining stocks continued their positive performance, with the top ten stocks by market cap gaining an average of 23.10% over the month, resulting in a year-to-date return of 277.34%.
On the other hand, BTC price experienced a decline of 3.59% in July as it struggled to maintain support above $30,000 for the sixth consecutive week since June 2023. Despite the challenging month, BTC price still showed an impressive 78.88% increase in 2023 overall.

Bitcoin mining stocks performance.
The decline in Bitcoin's price affected the profitability of miners, and the mining difficulty reached an all-time high, further reducing miner profitability. Historical trends indicate that the network's hashrate is expected to continue rising as miners invest in new efficient machines leading up to the halving event on April 26, 2024. Miners are also employing hedging strategies, such as selling Bitcoin futures, to secure current prices.
While BTC price has surged around 80% year-to-date, the increase in mining difficulty by 51% offset some of the profitability gains. The hashrate index, measuring average daily miner earnings, declined from $78.30 per TH/s on July 1 to $72 per TH/s by the end of July.
Miners are preparing for the halving event by increasing their hashpower and adopting various strategies to improve cash flow and profits. Some miners have been seen sending large amounts of BTC to exchanges, and data shows that they are also engaging in de-risking strategies by hedging BTC on derivatives exchanges.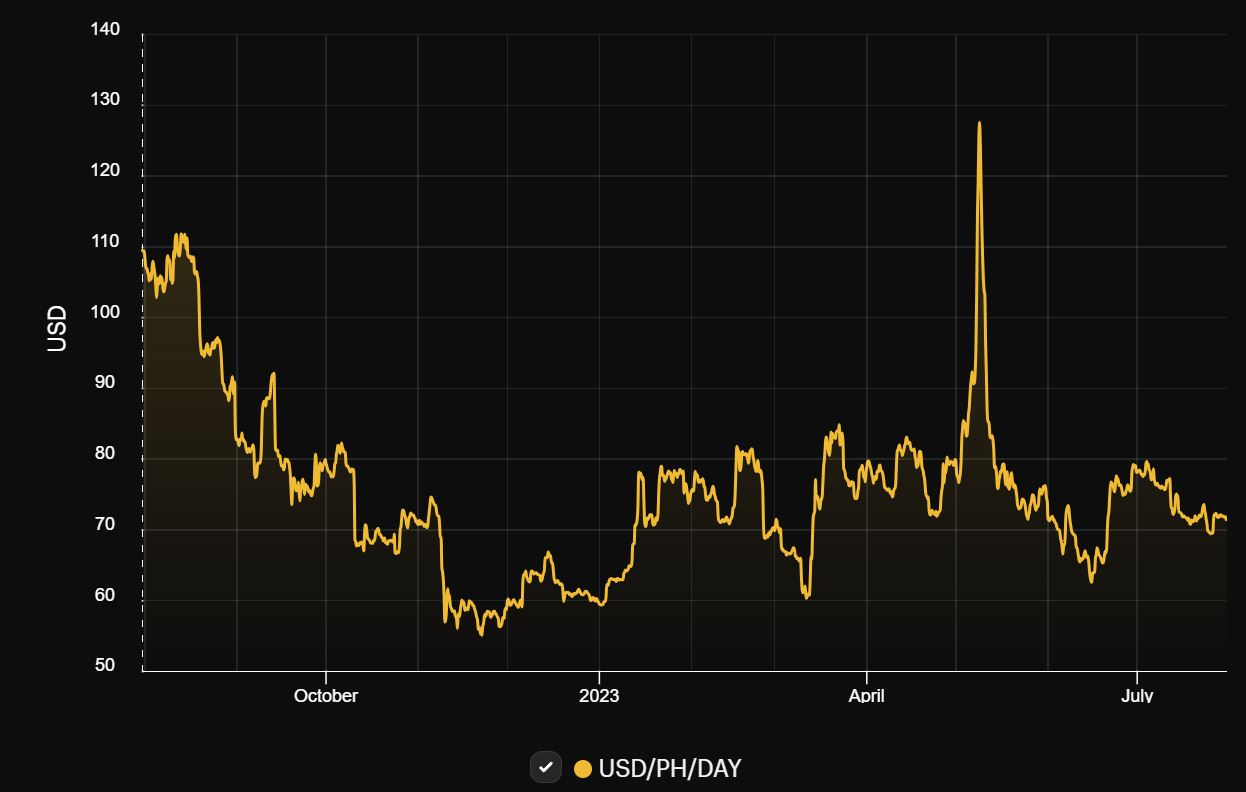 Hashprice index chart. Source: Hashrate Index
Bitcoin mining stocks have been performing well overall, driven by reports of a $500 million investment by the U.S.-based investment fund Vanguard. However, some mining stocks showed signs of weakness in the second half of July with negative weekly closings.
Looking ahead, the competition in the Bitcoin mining industry is expected to intensify throughout the year, which may impact miners' profitability and stock valuations leading up to the halving event.
It is essential to note that this article is for general information purposes and should not be considered as legal or investment advice. The views expressed here are solely the author's, and readers should conduct their own research and exercise caution when making investment decisions.
Related posts