New Evidence Shows 52.2% of Bitcoin Network Energy Consumption is Clean Energy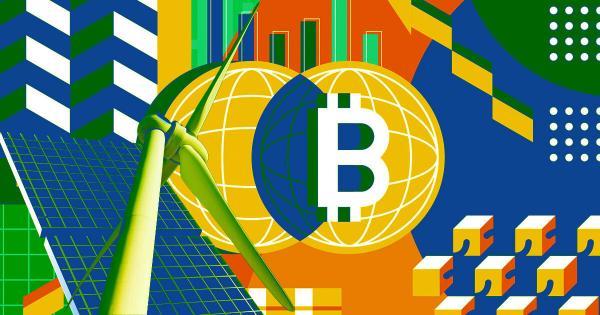 Recent analysis by Daniel Batten, vice president of ClimateTech, shows that 29 mining companies account for 16.48% of the entire Bitcoin (BTC) network and operate on 90-100% clean energy. The percentage also indicates that 52.2 percent of the BTC network uses clean energy.
Mining company
Batten says he runs his analysis miner by miner. He considered multiple publicly disclosed hash rates and used a combination of machine types, megawatts, and the total amount of BTC mined to form the table below.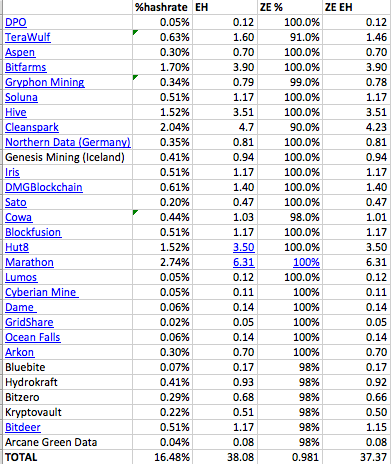 Batten's chart includes hash rates and emissions details for the 29 largest mining companies. It also shows that 12 of them use negative emission sources, meaning they actually reduce the amount of carbon in the atmosphere when they are mined. The hash rate of these 12 companies is equivalent to about 2% of the total network.
The Green Movement
The rate of renewable energy use in BTC in 2020 had hovered above 40%, but this rate dropped to 28.48% in 2021. Since then, though, the mining community has been pushing to increase it again.
Clean energy use has been rising since the beginning of 2022. Eyes especially turned to the theme after Elon Musk claimed that Tesla would accept payment in Bitcoin if more than 50% of the network switched to clean energy in May 2022.
The Bitcoin Mining Council also released a report in May 2022, which said 58.4% of BTC mining already uses clean energy. When this estimate is compared to the energy consumption required to mine gold, it turns out that BTC's energy consumption and carbon emissions are significantly lower than gold's.
In addition, another study in October 2022 suggested that BTC mining could help mitigate climate change in the near future. Estimating the growth of negative carbon energy in the BTC network, these figures suggest that BTC could become completely carbon neutral as soon as 2024.
( Note: This article is sourced from cryptoslate.com, if there is any infringement, please contact the webmaster for deletion immediately.)
Related posts