In the ever-evolving world of cryptocurrencies, staying informed and making informed decisions is paramount. CryptoCompare, a renowned cryptocurrency data provider, stands as your go-to resource for comprehensive and up-to-date market information. Whether you're a seasoned trader, a savvy investor, or a curious enthusiast, CryptoCompare has you covered with a wealth of invaluable resources.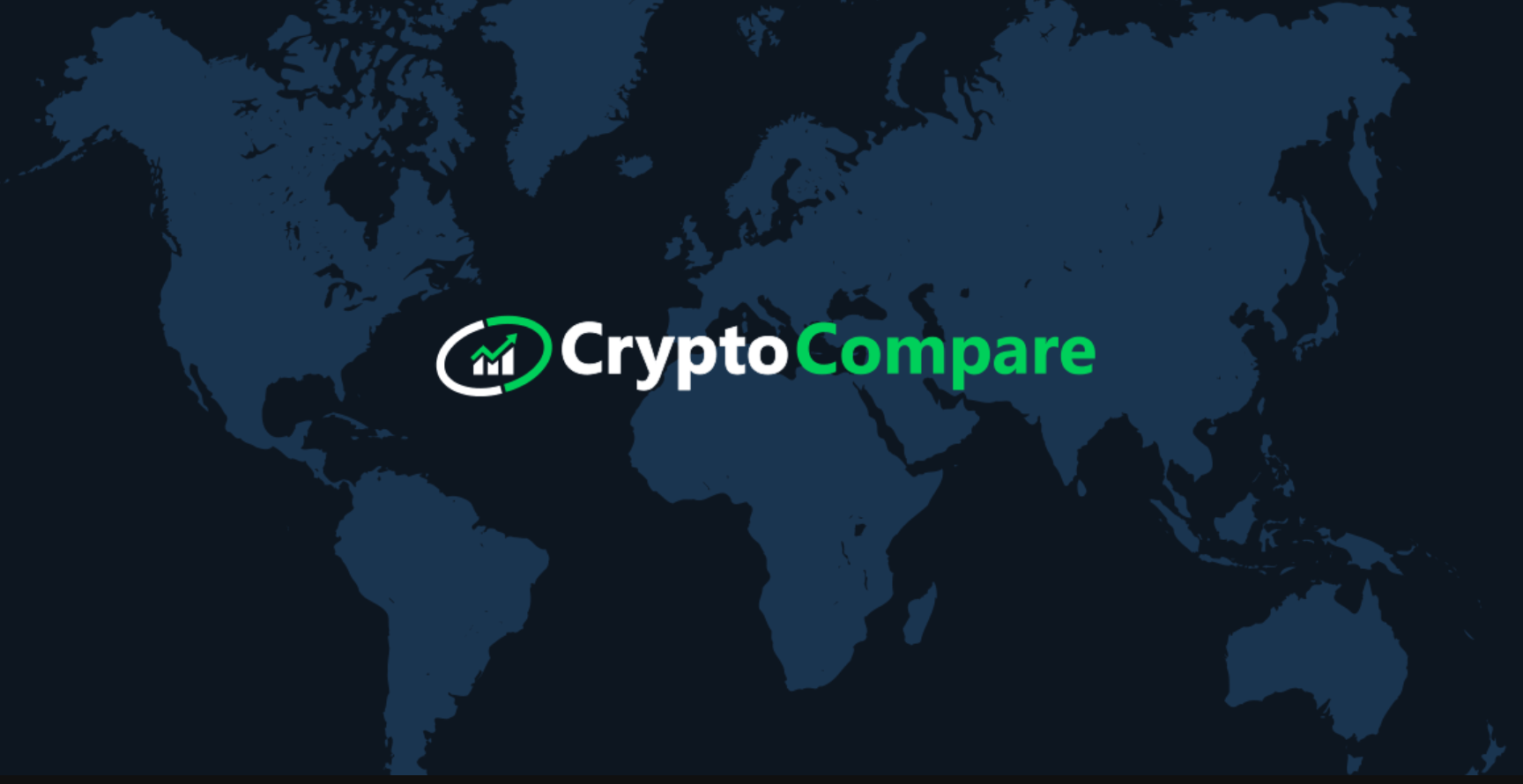 1. Real-Time Market Data
CryptoCompare offers a treasure trove of real-time market data sourced from major cryptocurrency exchanges worldwide. Stay on top of cryptocurrency prices, trading volumes, market capitalization, and trading pairs with ease. CryptoCompare accurate and timely data helps you make informed trading decisions.
2. Price Indices
The CryptoCompare platform publishes a range of cryptocurrency price indices, including the Bitcoin Price Index (BPI) and other key indices for various digital assets. These indices serve as reliable benchmarks to track cryptocurrency market trends and price movements.
3. Cryptocurrency News
Stay updated with the latest developments in the crypto sphere through CryptoCompare's cryptocurrency news section. Access breaking news, expert analysis, and in-depth articles to understand the factors shaping the cryptocurrency market.
4. Interactive Charts and Tools
Visualize market data with CryptoCompare's interactive charts and technical analysis tools. Whether you're a charting enthusiast or a trader looking to identify trends, its user-friendly interface empowers you to perform in-depth market analysis.
5. Cryptocurrency Ratings and Reviews
Considering an investment? CryptoCompare provides comprehensive cryptocurrency ratings and reviews. Assess the potential of digital assets, understand their strengths and weaknesses, and make well-informed investment choices.
6. API Services
For developers and businesses, CryptoCompare offers robust API services. Integrate its data into your applications, websites, or trading bots to harness the power of real-time cryptocurrency data.
CryptoCompare is not just a data provider; it's your gateway to the cryptocurrency world. Whether you're tracking Bitcoin's price, researching the latest altcoins, or seeking insights into market sentiment, CryptoCompare is your trusted companion on your crypto journey.
In conclusion, CryptoCompare is your all-in-one solution for cryptocurrency data needs. With accurate real-time data, in-depth analysis, and a wealth of resources, we empower you to navigate the dynamic world of cryptocurrencies with confidence.
Data Statistics
Data Evaluation
Cryptocompare - the number of viewers has reached 396;The website data on this page is for reference only. It is recommended that you use the real PR value as the website weight evaluation standard. More website value evaluation factors such as:Cryptocompare's access speed, search engine index and index volume, user experience etc. To evaluate the true value of a site, the most important thing is to meet your own needs or requirement. Some exact data need to be negotiated with the website owner of Cryptocompare such as the station's IP, PV, bounce rate, etc.
关于Cryptocompare
Special Statement
The content that Crypto Mining Resources Navigation | MinerNav provided for Cryptocompare on this site are all sourced from the Internet, and the accuracy and integrity of external links are not guaranteed. At the same time, the pointing of the external links is not actually controlled by Crypto Mining Resources Navigation | MinerNav And by the time the site was recorded on at 2022-08-17 12:12, the site is compliant and legal. If later the content on the webpage is in violation of regulations, you can directly contact the website administrator to delete it, and Crypto Mining Resources Navigation | MinerNav does not assume any responsibility.
Relevant Navigation